iFix Computer Services, computer repairs, IT support & backups

- Computer Backup Service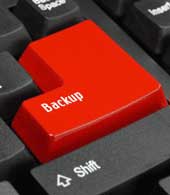 Your computer is filled with irreplaceable files: emails, photos, music, business contacts and financial information. Carbonite automatically and securely backs up the irreplaceable contents of your computer for only £40 per year, if purchased through iFix Computer Services, no matter how much space you need to
backup
. If you purchase this
backup
solution via iFix Computers you also have the added advantage of us assisting you in the initial Carbonite installation process.
We will install a small programme on your computer that works quietly in the background looking for new and changed files to backup. It looks and feels like part of your computer, and is integrated with your desktop, so there is nothing new to learn.
We take data privacy and security very seriously. We encrypt your files twice before backing them up securely offsite, using the same encryption techniques that banks use. Files remain encrypted at secure data centres, so only you can see them.
When your computer is idle, Carbonite automatically backs up new and changed files. You do not have to do anything! When you are using your computer, Carbonite goes to sleep so it will never slow down your computer or internet connection.
With Carbonite, restoring files is quick and easy. If you accidentally delete or otherwise lose some of your files, it takes just a few clicks from your desktop to get them back. If your computer is damaged, stolen or "just dies" and you lose all your files, you can easily restore them to a new computer.
Please call us to discuss the best backup solution for your circumstances.