iFix Computer Services, computer repairs & IT support
Our Services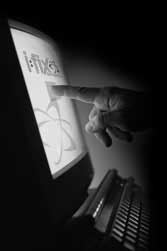 1. PC/Mac repairs/software installation
Wherever possible
computer repairs
will be carried out either remotely or on site: if not, we will take back to our workshop, with an agreed and guaranteed turnaround time.
- We can install/re-install software packages and advise on options for everything from managing your photographs to managing your finances.
2. One to One and group training
We can train you on Word /Excel /Access /Outlook /Powerpoint and general IT literacy (i.e. finding your way around a computer/e-mailing/using the internet, etc)
- all at your computer, at your pace and at your convenience.
3. PC/Mac health checks
You and your staff have access to our helpful technical experts via telephone.
4. Virus removal and spyware problem solving
We can find and remove any virus or spyware threats causing slow running, lost internet connections, crashes, pop-ups etc Includes: Pop-up prevention Setting parental control Password re-setting
5. Data migration / transfer; data recovery; back-up advice
- Lost data? Need to move data to a laptop, Mac or other computer? Need back-ups ?
- We can advise on or carry out all three.
- We can also arrange an online backup service.
6. Set up/repair broadband/wireless connections; network cabling
- Need to network a number of PCs / Macs? Network your computer to a laptop? Or connect to the internet?
- We can provide advice on the best method for your computers and your situation.
7. Hardware/peripheral installations (i.e. scanners, printers, cameras etc) : computer upgrades
- Need a better computer but don't want to buy a new one? We can provide impartial advice on the viability of upgrading your current computer with costed options.
8. Home/office visits
- We will discuss a problem in plain English. - We will always provide the most cost effective solution. - We will come to you at your home/office.
9. Support contracts or one-off payments
- We can offer you an ongoing computer services support contract – for peace of mind.
- If you prefer we will charge at very competitive hourly rates.